2009年 11月 18日
Youssou N'Dour will be on the Union Chapel again?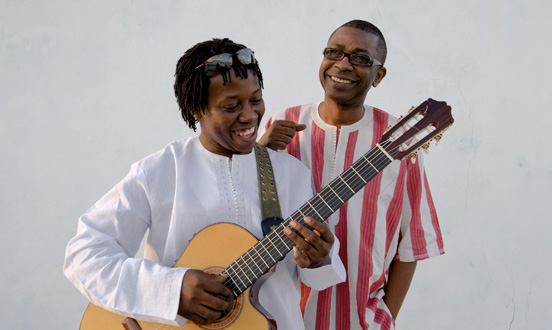 Rolex presents a unique concert, the London debut of young Honduran musician Aurelio Martínez and his band. Aurelio, recognised for his powerfully evocative voice, began his career performing with the legendary Andy Palacio. He has emerged as a bright new star, a champion of the threatened Garifuna culture of Central America that fuses African and Caribbean-Indian roots.
The evening will begin with an introduction by world music specialist Charlie Gillett, and include a specially commissioned short film about Martínez, shot on location in his home country and during his visit to Senegal to work with his mentor, Youssou N'Dour.
・
rolexmentorprotege
・
Concert on December 4th
 Aurelio Martínez は、アンディ・パラシオの共演者というだけで、気になる存在だ。